Planning a wedding is stressful and tends to get complicated. Many things go into planning the perfect wedding, and many emotions are involved. Recruiting a wedding planner to help you out could be a great idea, but it may also not be feasible if you're working under a budget. We've compiled a list of tips to help you out!
1. Set The Budget Beforehand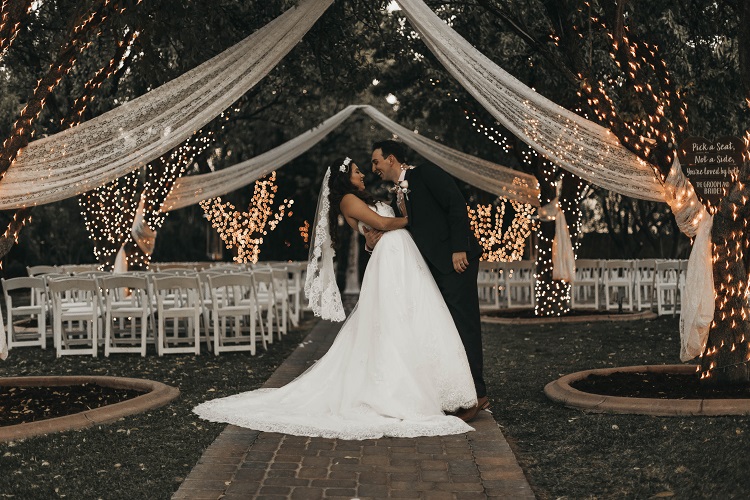 All right, so before anything you do, the first step to planning your wedding is to set a budget! Your expenses can spiral out of control before you know it. While planning a wedding, it is essential not to cripple yourself with debt. Talk to your family members and discuss how much they are willing to set aside for your wedding. A good rule of thumb is to keep 15% of your budget aside for any emergency expenses that you would have to make.
2. Decide On The Number Of Guests
The hardest decision you will have to make is on the guest list. It is necessary to cut down on your guests to avoid breaking the bank. Wedding costs are the most impacted by the number of guests you choose to have, so it may boil down to the difficult decision of not inviting your aunt. If your relatives create too much of a fuss for not being invited, telling them that you have a budget constraint is the most fail-safe way.
3. Surf The Internet For Themes
The fun part of planning a wedding is looking up themes and wedding ideas online with your girlfriends and husband to be and drawing inspiration from them. Get familiar with all the current trends and think of ways you can design your wedding, which resonates with you and your fiancé! I would recommend creating boards on Pinterest, where you can pin an idea if you like it and refer to it later. 
4. Make A Priority List
What is it that you would want people attending your wedding to remember? The food? The décor? Or the gift packs? An essential step in planning your wedding is realizing that you can't focus on making everything perfect, and things are bound to act up before your big day. Therefore, it is best to invest more in what means a lot to you and your partner and let the rest of the things slide (but don't completely ignore them).
5. Plan Everything Out
There are loads of wedding planning diaries that you can use to keep everything in check and account. You could also use a wedding planning app, checklists, or spreadsheets. (Whatever works for you!) Just use anything to keep all your thoughts together in one place, so you don't forget anything. 
It is better to employ the services of a wedding planner since they are much experienced in planning weddings and know a lot about the possible mishaps that could occur. A wedding planner ties everything together for you.
6. Be Skeptical
Don't just select the first florist or the first photographer you see for the job. Think and evaluate the person based on the portfolio and qualifications. Read every contract, and don't hesitate to get a second opinion on the vendors and package prices. Get a wedding plan insurance too as a fail-safe in case things don't go according to the plan. 
7. Get A Credit Card
The smartest decision you can make while planning a wedding is to try making most of your expenses through a credit card because it will help you gain points and discounts that you can use on your honeymoon trips! The trick to use a credit card properly is not to pile yourself under debt while availing the maximum amount of benefits at the same time. 
8. Personalize Your Wedding Invitations
There are loads of ideas surfing the internet on wedding cards. Personalizing your wedding cards and adding in them a touch of you and your partner can ensure people remember the time you both got married for long ahead.
Whatever route you choose, all it needs is a little bit of organization and a little bit of patience. Your wedding venue should be approachable by most people. Whether you decide to have a no seating plan wedding or a destination wedding, the place should be carefully thought out. Research on the best wedding sites and find out the one that fits. Good Luck!