We like to collect because we love to possess the things which we adore the most. 
Amongst various patterns of human life, the collection of precious and unique things is the most common pattern because it does not only satisfy our aesthetics but also a sense of possession and belongingness.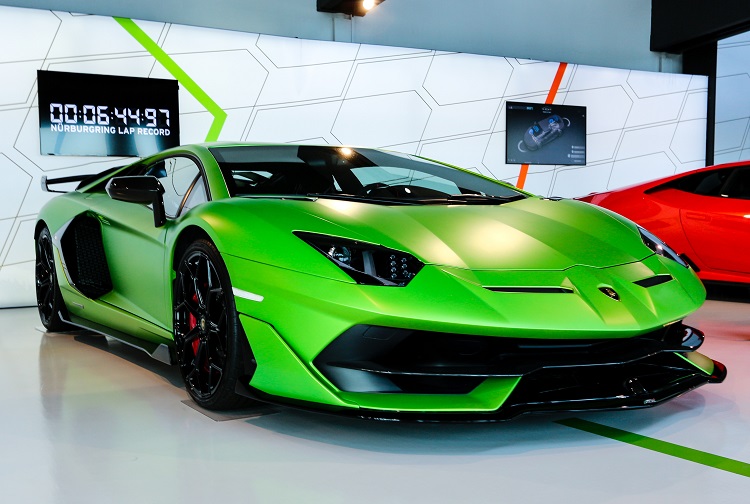 The collection is an art of capturing things, which exhibits one individuality and uniqueness. Some people like to collect precious horses whereas others love cars. Car choice varies from person to person, for instance, some like luxury sedan whilst others are in love with Mercedes. 
Your car selection reflects your taste; however, there is a general misconception that luxury car collection speaks of high taste. 
The majority of the car collectors are inspired by the car collection of the celebs because we all adore them. 
Who, in the world do not like to collect cars like the fresh prince of Bel-Air or David Beckham? Let's talk about the novel and unique car collection of celebs.  
David Beckham's stylish car collection 
Let's start with the car choice of David Beckham, who needs no introduction. 
The Cadillac Escalade ESV with black wheels talks about the unprecedented taste of Beckham.
Along with black Cadillac Escalade, he has many other valuable collections of cars, such as a Range Rover Sport, Jaguar F Type Project 7, Jeep Wrangler, a Porsche 911 Turbo, Ferrari 612 Scaglietti, and the most recent one is a matte gray Chevrolet Camaro SS. 
Though it is not possible for everyone to have a collection of cars like Beckham but the option of the best-used car can fulfill your desire to a great level. 
The muscular collection of John Cena
John Cena is one of the hot favorite celebs of kids and adults alike. His car collection is as muscular as his body. 
If you are also a lover of muscle cars then no other collection can be of your interest other than Cena's. Love for the muscular cars does not only quench your thirst for cars but also give you the best family car because it is best for big families. 
Cena is also the owner of the 2009 Chevy Corvette ZR1, which is known to be the most powerful vehicle manufactured by Chevy and GM. He also owns the 2017 Ford GT, which he sold later. 
Other notable cars in Cena's collection are 1970 AMC Rebel 'The Machine, 1969 Chevrolet Camaro COPO 427, 1970 Oldsmobile Cutlass Rallye 350, and remarkable 1989 Jeep Wrangler. 
However, if you are planning to include old cars then car insurance is something you should never forget?
Jay Leno's serious car collection 
Talking about car choice without mentioning Jay Leno is in no way logical. He is not only known for his career in comedy but also for his serious car collection. 
Who else can have 1966 Oldsmobile Toronado other than Leno? 1966 Oldsmobile Toronado has different personality shades and a real competitor of Buick, which is a giant vehicle. 
Other cars in Leno's collection include McLaren P1 Sports, 1969 Lamborghini Miura P400S, and 1906 Stanley Steamer. 
The real wood monster Leno has in his collection is 1906 Stanley Steamer, which makes his collection unique as compared to the other celebs' collections. 
If you want the real oldie Goldie like Leno's steamer then the best-used car is the real option you have in hand. The used car dealers offer you a wide range of unique oldies, which you want to grab. 
Justine Bieber's stylish collection 
Justine Bieber, a heart-throbbing celeb has a wide range of captivating cars in his collection. Begins with Campagna T-Rex 14R, a three-wheeled automobile speaks of his matchless car choice. 
It was gifted to Bieber by Rob Dyrdek in 2017. Bieber also loves smart and small cars, which can be seen in his collection in the form of Smart Fortwo. 
His car collection is a blend of smallest and biggest cars as along with Smart Fortwo, Mercedes-Benz Sprinter van is also a dominant part of his collection. 
If you have both small and big vehicles in your collection then car insurance is highly recommended because it covers your precious and exceptional collection. 
Project Kahn Range Rover Evoque, Lamborghini Gallardo Spyder, and First-gen Audi R8 is also a central part of his car collection. 
The fantastic car collection of your celebs must be a real bang to your aesthetic sense. 
So, turn yourself into a true collector by going through the diverse and vibrant list of car collections of your favorite celebs.