The wedding is definitely the most important day in every person's life, but what is a wedding without a wedding ring? Every girl dreams of a beautiful diamond ring and about showing off her engagement ring to everyone.
Some girls are lucky enough to find the man of their dreams and have the perfect stone on their hands, and these celebrities definitely got the rings everyone wants. Here are the most expensive engagement rings of all time!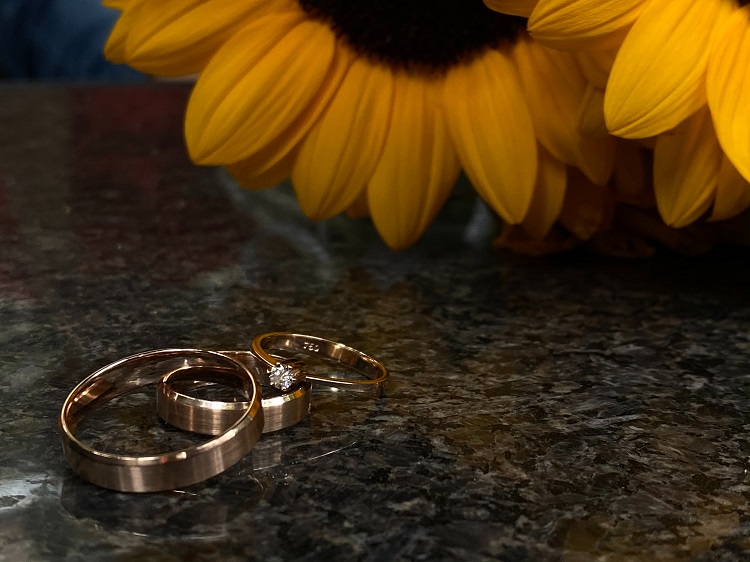 1. Elizabeth Taylor – $8.8 Million
One of the most beautiful and talented actresses of all times in Hollywood got the largest diamond that's in private ownership when she married Richard Burton for the first time. This couple was married twice and the first time around, Burton proposed with the Krupp 33.19 carat IIa certified diamond. The diamond has high clarity, exceptional quality and chemical purity. After the death of the famous actress, the ring was sold to an anonymous Asian collector.  
2. Beyoncé – $5.5 Million
Queen B has the style and the sass, and she definitely knows how to shine on the red carpet. Part of her shine is the magnificent ring on her finger. Before marrying her current spouse, Jay-Z he presented her with a $5.5 Million ring. The premium stone of exceptional quality is a flawless 18-carat diamond. The stone is set in a platinum and octagon cut. Who could say no to a ring like that? Beyonce took the luxury engagement rings to a whole new level!
3. Paris Hilton – $4.7 Million
This celebrity definitely knows how to show off her money and her bling. No matter if it comes to clothes, parties or carrying her dogs around in too expensive handbags. Paris was engaged a lot of times and she was also the owner of one of the most expensive engagement rings. When Hilton got engaged to Paris Latsis in 2004, he proposed her with a $4.7 million ring. The 24-carat diamond solitaire ring was flanked by two additional diamonds. The couple didn't last long and they broke the engagement in 2005. Paris sold her ring at a charity auction to help the people affected by Hurricane Katrina. 
4. Grace Kelly – $4.06 Million
This exceptionally beautiful movie star became Princess of Monaco after marrying Prince Rainer in 1956. The actress gave up her acting career at the age of 26 and decided to move to Europe and live a life of luxury. The ring that made her give up her film star career featured a 10.47 emerald-cut diamond surrounded by two large baguette diamonds. This one of a kind piece ring was designed by the luxury French jeweler Cartier. The ring will forever be remembered as a part of the luxury engagement rings and possibly the most beautiful of all the wedding rings.
5. Jennifer Lopez – $4 Million
Jennifer is on almost every top luxury list, and how could she not be on the most expensive engagement rings list? When Marc Anthony proposed in 2004, he presented J-Lo with a beautiful light blue 5-carat diamond ring that is worth $4 Million. A few months after the proposal, the couple married and had twins, Max and Emme. Unfortunately, they got divorced in 2014, ten years after Jennifer got one of the most beautiful engagement rings. 
Even though money does not buy happiness, expensive wedding rings definitely help with decision making and possibly happier lives together. Other celebrities that are part of this list are:
Melania Trump got a $3 million ring from her current husband, Donald Trump
Jacqueline Kennedy Onassis was presented with a $2.6 million ring by the Greek shipping magnate Aristotle Onassis
Catherine Zeta-Jones, her current husband, Michael Douglas proposed with a $2.5 million ring
Jennifer Lopez shows up again on this list, this time with a $1.2 million ring she got from her ex-fiancé, Ben Affleck
Jennifer Garner – Ben Affleck proposed to this Jen with a $500,000 diamond ring
Maybe you cannot put a price tag on happiness, but you can definitely put a price tag on the luxury engagement rings. As time passes by, it looks like the celebrities are in a competition between each other on who's going to buy a better ring for their, hopefully, future wife. And unfortunately, sometimes the ring does not guarantee a happily ever after, or even a wedding. Which one of these celebrity engagement rings is your personal favorite?