Thought that you were the only one using online dating sites like Tinder and OkCupid? Hollywood has surprising entries of their own.
Celebrities use these sites just as much as other people do; they meet each other through meeting apps too. Go get yourself an online dating app, who knows, you might find yourself a celebrity there!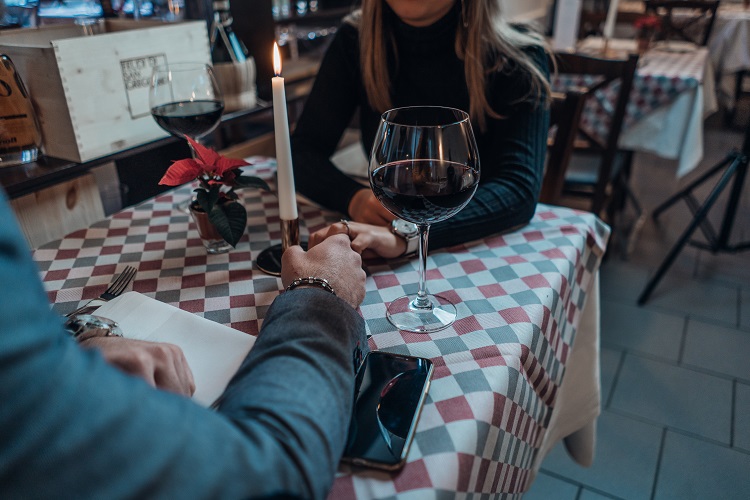 Online dating apps continue to grow in popularity, and celebrities aren't holding back from them either. Here are some of the famous stars that have used dating websites to find their significant others!
Adam Rippon
The figure-skater met Jussi-Pekka Kajaala through Tinder. Their relationship has continued to bloom, and Adam describes it as being "fresh." Maybe your online dating attempts aren't necessarily going negative after all! The Olympic finalist took to Instagram to show off his latest endeavor. 
In interviews, Adam has clarified that the two have been dating for over 7 months. Considering that Tinder is usually for one-nighters, still, there's definitely some good chemistry going on between the two. Even though Adam is typically too busy to give much time to the relationship.
Amy Schumer 
When it comes to using online dating platforms, Amy Schumer is no foreigner. And no, it is not in the form of one big comedic prank. While the celebrated comedienne has regularly appeared on apps like Tinder and OkCupid, it was her activities at Raya that gained the most attention.
Amy met Ben through the app and dated him for good one-and-a-half years. They eventually broke up in May 2017. If you're looking to find Amy around, though, you're out of luck. She is now married to Chris Fischer, as of 2018.
Carrie Ann Inaba
Carrie is a lot of things: a dancer, choreographer, actress, host, Television personality, and also a dating apps user. That's right! Carrie Ann Inaba also used online dating sites to find a fiance. The meeting website that she used is Eharmony. 
Unfortunately, she called off things with the person that she had found soon. Maybe online relationships are doomed, after all. To those of you seeking to find the star, you might just find her roaming around online dating apps like Tinder or OkCupid, so stay sharp!
Ryan Lochte
Not every online dating ends in disaster, and sometimes, meeting websites can find you your true love. We have proof in the form of the Olympic swimmer Ryan Lochte. 
Ryan met his wife through Tinder, and it worked like a charm. The two have been married since 2018 and seem to be leading a healthy and happy life. Maybe you can find your DreamBoy using OkCupid, after all!
Lauren Bushnell
This was kind of a big shot for Devin Antin, and it worked. Devin met Lauren Bushnell, star of the bachelor, through Tinder. However, things didn't immediately work out between them. The world of online dating apps and online dating sites can be very unpredictable, after all! 
However, 2 years after their initial meeting, the two started dating, and have been going strong since. The wait was for Lauren to shift back to Los Angeles, but it was definitely worth it! The couple has been going strong since then.
Deborah Ann Woll
Best known for her role in True Blood, Deborah Ann is probably the dream girl of many. Sadly, she's taken, so you all have to look for another vampire! Deborah met her partner through an online dating website called Match. The relationship is good, and they are still together.
This is yet another example that shows us that magic can happen through online meeting websites. OkCupid and Tinder are definitely not something you can simply let go of if you wish to find a celebrity date. Celebrities use them just as widely as we do!
Conclusion
These are only some of the examples among hundreds. Celebrities like Demi Lovato and Katy Perry have actively acknowledged that they use online dating apps and meeting websites to search for companions. 
While using dating apps like Tinder and OkCupid can be tiresome if you have trouble finding the right fit, who knows when you'll hit your next goldmine! If any app can get you a date with famous stars that millions crush over, we figure that it's worth a shot!