Buying a property is never easy; you need a lot of experience as well as patience to get the perfect place to settle in. There are many things to consider such as a mortgage, insurance and of course, hiring the best real estate agent.
Here are ten tips that will help you make the most of your first buy.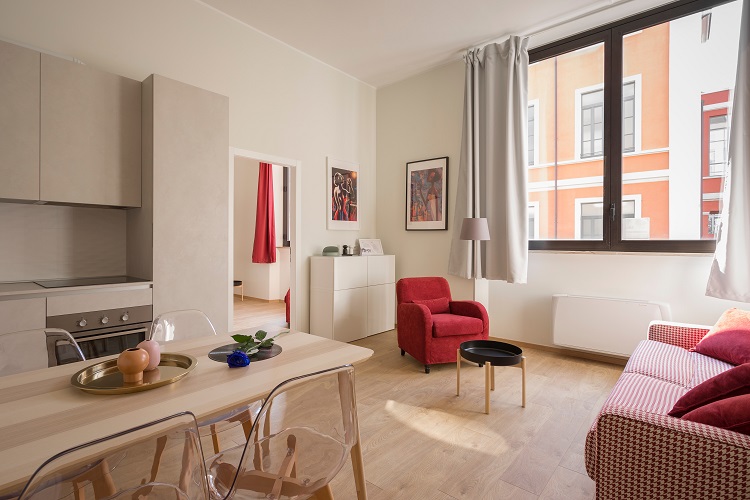 1. Consider Your Budget And Requirements
Before you even think about buying a house, you need to think about your financial standing, and what kind of a budget you have, it's not just the payment of apartment that you need to worry about; there are all sorts of expenses.
Down-payment, mortgage, insurance, maintaining the bills – there are a lot of expenses that you need to consider when you are budgeting for an apartment.
2. The Search
Never fall in love with a house that is neither in your budget or fulfills your requirements. If you have a budget and all the requirements in mind, it will be easier for you to find the right house. This step will also keep you from looking at houses that aren't meant for you. It will also help the real estate agent to narrow down the search and help you get the best possible place.
3. Mortgage
Always opt for fixed-rate secured loans, there are many reasons for this, but the most prominent reason is that it's the simplest form of a mortgage payment. The payments are always the same, the amount never varies, and you will know how much to pay and till when to pay. There is no confusion with fixed rate secured loans. They last for 15 to 30 years with easy payments that you can make every month. You get the loan, and you get fixed time to you pay a fraction every month with a fixed interest rate.
4. Check Your Score
Credit scores matter when you either rent or buy. Why is it so important to have a positive credit score? Well, it helps you get a better mortgage, for one thing. For another, you can secure the best interest rate if you have a good credit score.
5. Pre-Approved Loan
Getting a pre-approved loan is the best thing that you can do to secure your dream house. If you have limitations, the pre-approved loan will give you all the confidence to make an offer on your dream apartment. The agreement shows that you can pay for the apartment, and you are a serious buyer. A pre-approved loan also helps you budget, you will know precisely what you can and can't afford.
6. The Ultimate Real Estate Agent
You may think that you can do it all by yourself, and maybe you can but having a great real estate agent can benefit you in a lot of ways. An excellent real estate agent knows all the ropes, and he can find you the best place within your budget and will help you close the deal. Choose your real estate agent with great care, do your research and get one who has extensive experience as well as a successful track record. Your real estate agent will guide you with financial matters, insurance, mortgage, negotiations, and foreclosure options.
7. Foreclosure
Buying a foreclosed is also one of the possibilities if you are on a tight budget. A property is termed as foreclosed when the property holder fails to pay his mortgage loan and the house goes to the lender. The benefit of buying a foreclosure is that you can negotiate a better deal as the lender is motivated to sell the property sooner than later.
8. Neighborhood
The area that you decide to move in matters a lot, especially if you have a family to consider. Is the area safe? How is the crime rate? All of this matters when it comes to moving to a new place.
9. Location
Location is the key point of buying any property. A prime location is one that has great amenities, is well connected to all the landmarks of the city and is accessible.
10. Market Research
Having a real estate agent is great, but relying on one isn't a good thing. Make your market research and let your real estate agent know that you know all the ropes as well. When you fall in love with a house, know more about the area, neighborhood, the going prices as well as the market. The knowledge will help you in the long run.