Just because you were born poor doesn't mean that you are destined to be poor for the rest of your life. A lot of rich and famous people we see today weren't born with a silver spoon in their mouth; rather, they worked hard to chase their dreams, and in doing so, achieved the status that they have here today.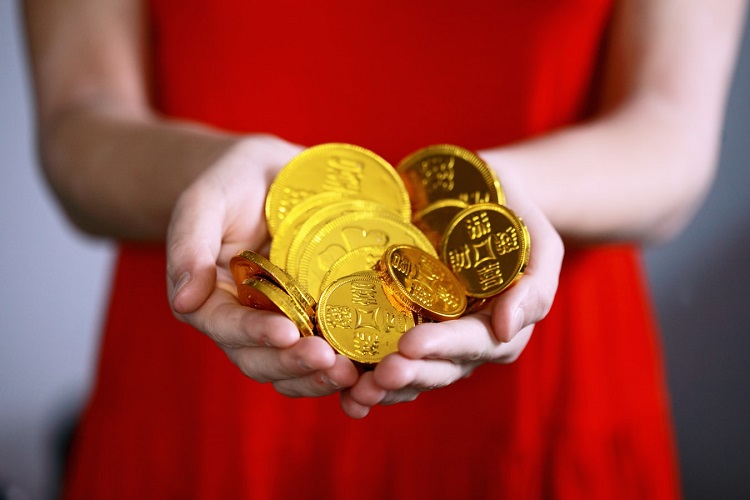 Jennifer Lopez
The American actress, singer, dancer, fashion designer, producer, and businesswoman who once peaked as the highest-paid Latin actress in Hollywood surprisingly didn't have enough money while growing up. She was reportedly homeless at 18 and was forced to sleep on the sofa of her dance studio because her mother didn't support her career choices. 
Despite all this, she stayed strong and chose to pursue her dreams and we all know very well what became of "Jenny from the block".
Oprah Winfrey
Oprah was born to a single mother and did not have access to running water or electricity while growing up! Winfrey was able to build her career by focusing on school, participating in beauty pageants and then working at a radio station from where she got her big break. 
Oprah didn't stop after high school. Instead, she started applying for a bachelor's degree and secured a full scholarship for Tennessee State University where she majored in speech communications and performing arts. 
Oprah talks about the shift to the wealth mindset and lives by the mantra of not letting wealth use you but using wealth for yourself. 
James Cameron
Director James Cameron, while writing his famous script, the Terminator,  was barely able to make ends meet and even used to living out of his car at times. 
While writing the script for the Terminator, the director claimed that his main goal was not to make money but he wanted a chance to direct the screenplay despite his limited experience. The production companies liked the script idea and conception, but they weren't comfortable with James doing the screenplay for it. So the director had to sign off his screenplay rights for $1m. The movie later went on to make $77 million worldwide, which ended up being Camerons' big break and rose him to stardom.
Daniel Craig
Our very own James Bond himself made it to stardom from ashes! The heartthrob of many women Daniel Craig in his initial career debut waited on tables and even slept on park benches to make ends meet. 
Daniel trained at the National Youth Theater and graduated from the guildhall school of music and drama in 1991. He started performing in many films but rose to popularity while he played James Bond. He now has a net worth of $130 million!
Steve Harvey
The famous talk show host, actor, and comedian had to face many struggles in his career when he entered the industry. Steve graduated from Glenville High School in 1974, and shortly after high school. He attended Kent State University and West Virginia University.
Steve reportedly told a magazine that when he was newly starting his career, One or two gigs would fall through, and then he would find himself homeless. Before beginning his career in comedy, Harvey worked odd jobs as an autoworker, mailman, and even as a carpet cleaner! 
Harvey used to live in his ford tempo for three years and would wash up in hotel bathrooms, gas stations, or swimming pool showers until he got his big break. He didn't quit on his dreams and worked hard to make them into a reality.
Steven Spielberg
Director of more than 50 movies and TV shows, the founder of DreamWorks, and best known for his work in JAWS and Jurassic Park. Spielberg dropped out of California State University to concentrate on creating films, but a couple of years later, he graduated from the same university by doing his bachelor's degree online through their distance learning program.
In today's fast-changing time where college tuitions are getting too expensive and are out of the reach of many it is vital not to lose hope for the future and draw inspiration from these individuals. There are a lot of bachelor's degrees available online, and some are even available for free!
The process has been made super easy with time, and online universities are just one google search away! You can also get your degree accredited from the associated institutions of whichever bachelor degree or MBA degree online you choose. What all of us need to do is not lose hope and have faith in ourselves. Things will turn around for the better!